Poetry & Prose : THE PRISM AND OTHER POEMS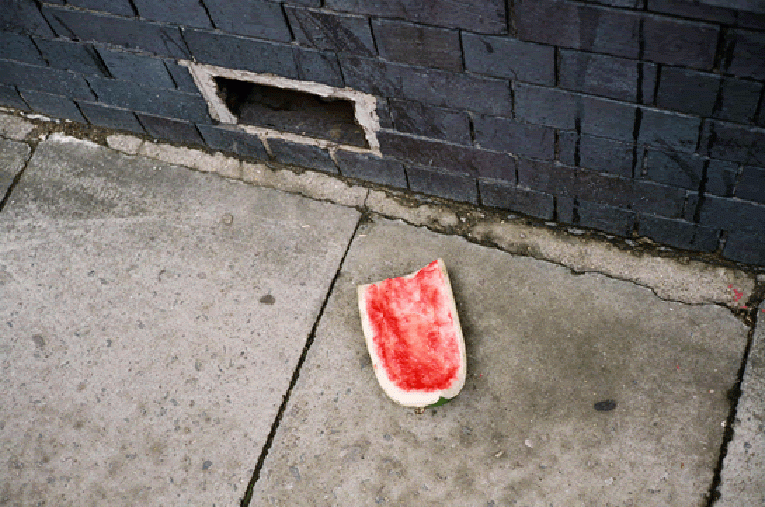 Dilip Mohapatra
THE PRISM
The love sign that you etch
at the ebb tide
with your fingers
on the wet sands
of the secluded beach
gets obliterated soon
as a soap bubble
that entraps and reflects few
miniature rainbows
then bursts in a while
unheard and unseen.
But the indelible furrow
that you leave behind
by the tail end of the cross
which you drag to your crucifixion
is a scar that never heals
and incessantly oozes
your sweat and blood
till eternity.
And someone somewhere
who cares
dips his chisel into it
to carve an eloquent epitaph
in red alphabets
that split into
multiple colours
every time the tablet
is washed
and rinsed with silent sighs
and taciturn tears.
THE CONTRACT
They say souls are eternal
But when they have signed
and sealed an agreement
how sure are we that
they will survive
they will not bleed
or not succumb to a change of heart?
Contracts are conditional
and don't last forever for some.
Sometimes they are breached
sometimes they gather dust
and remain unopened
sometimes the fine print
springs surprises
and you regret and wonder
'How did I miss the obvious!'
Sometimes you are lured to
sign in blood
the Mephistophelian contract
and when your ship
is threatened by the giant whirlpool
and your compass goes awry
for you defaulted on the Devil's debt
you kneel down and pray
and soon the sea is a mirror
the seagulls leading you to shore.
You and your crew
thank The Maker for his mercy
for now you know
that His contract with you
has no expiry date
or any condition, hidden or explicit. 
SURROGATE MOTHER
She carries and nurtures
someone else's
dreams and desire
in her womb
tossing and turning to
the rhythm of tender liquid feet
kicking her insides.
And how she loves it
knowing very well
it will be short-lived
only till the umbilical cord is cut
— The untilled land
has sprouted a sapling
for a distant garden —
Suddenly her stage role is over
the curtains are drawn
and the crowd is gone.
It's time she washes off
her grease paint
and takes off her costume
Yet still her breasts
Will lactate and lament
and her eyes
may never be dry again.
HOUSEHOLD CHORES
Does your window sill look silly?
With a dried bonsai in a clay pot
and few broken porcelain
carelessly strewn around
on a thin bed of dust
with fading marks of your elbows
reminding you of your prolonged
wait behind the half opened curtains
and looking out vacantly for hours
your gaze fixed on the winding
and weed infested dirt road
that hardly any one uses anymore.
You can see the pile of
undergarments on one corner
of your undone bed
growing taller every day
waiting to be washed and ironed.
And you are too bored or plain lazy
or perhaps tired
and ignore them
day after day and night after night.
The red roofed house and the river
with a scrawny coconut tree
and a scraggly sun
peeping through its leaves drawn in crayons
on your drawing room wall
by the tiny hands of your grand child
just won't budge
to your half hearted efforts
to wipe them off
and still stand fast, though in a smudge.
Your well-trodden rug frayed in the corners
cry for a vacuum cleaner
to rid it of its burdens and all the dirt
that are hidden under its belly
and you hesitate and refrain
from making the effort
to lift it up and give it a shake.
For you are afraid
what might come alive
from all that were presumed dead
and buried
resting in peace
and steal the sleep from your eyes.
CONNECTING THE DOTS
Have you ever tried
to pick up the crumpled page
from the waste paper basket
and look for the rusted moments
that have left their pug marks
on the canvas of the past
discrete and desolate
and connect them together
that they may lead
you to the unexplored dark caves?
And you might have stumbled
on some hidden treasure.
Did you ever try
to connect the droplets
of your lover's tears,
her corpuscular smiles
and her hyphenated whispers
on the page of her epidermis
and cared to see the total picture.
A shining moon lurking
behind the black clouds
the dark and light ensemble
of her feelings and aspirations
of her pleasures and her pains?
And you might have stumbled
on some hidden treasure.
Have you ever lain
on the gratings on the quarter deck
of a ship underway
in the dead of the night
and gazed through the opening
in the awning
to figure out the zodiac signs
on the celestial canopy above
and tried to reconfigure
and reconnect them differently?
And you might have stumbled
on some hidden treasure.
ABOUT THE AUTHOR: Dilip Mohapatra, a Navy veteran, who also held senior leadership positions in the Tata and Suzlon groups of companies, is currently the Chief Mentor and Strategic Advisor to KIIT University, Bhubaneswar. He lives in Pune, India.
 Illustration: Interface, by Ishmael Annobil ©