Poetry & Prose : WOMAN WADING INTO THE SEA AND OTHER POEMS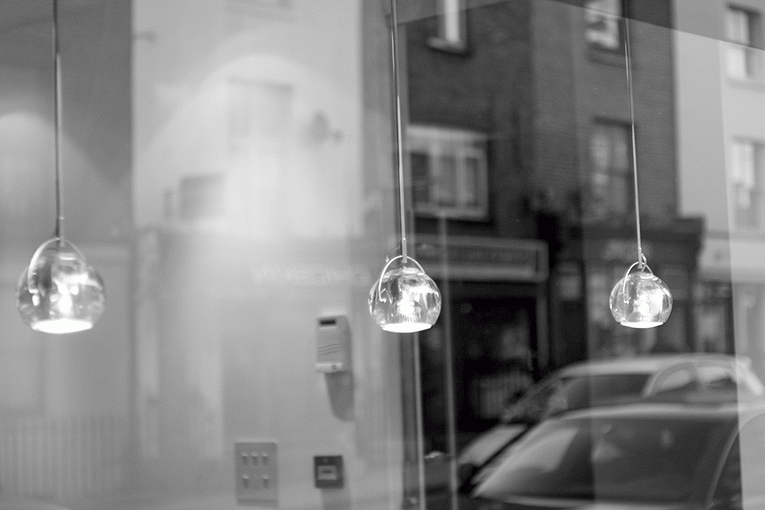 Gopikrishnan Kottoor
WOMAN WADING INTO THE SEA
There's the orange sun,
Beckoning her. She holds her tresses, her legs,
Not unlike the flesh of newborns
As she lets the water surge in.
The shore, lowering down into hidden green
Swamps under her feet, with a deliberate softness
Of weeds, that give way, light as negligee.
But now, all that, she chooses to forget. Can she
Get the sun, the one that turns to milk,
And turns it back in the evenings to blood?
He is now cupping her up to her breasts.
The water is all bloody, as he takes her in,
Getting quietly down with her into the dark.
SEASONS
Under the falling mists,
We stood together in winter.
I said you smelt of apples
Though you smelt really of apricots;
In the garden, by the swimming pool
We watched the bodies come out naked,
Like spring flowers, and laughed.
Your hands, I said, show me your hands
I drew a pencil line over your lifeline
That had the colour of autumn
And you asked me, has the hand a love line?
Yes, Of course it has, a love line,
That in raining summer,
Fills up with flowers, cupping,
The tombs of our smiles.
FORSAKEN
Forsaken, this little of me left
Has now come this distance.
It would have been easier without her name,
Without a dream of her spreading like fame,
Playing like flame. Without her among your notebooks,
On the tip of your pen and in every cube of sugar.
Easier, but then she is not to blame
It was simply her butterfly life;
It was God who carved love upon her wings
And just didn't tell her,
'Beware, even of walking the streets,
You kindle it everywhere.
Or, tread softly, because love will kill.'
She walked the streets among the grasses,
Spreading wings wide over parched graves,
Knowing love was made out of her looks.
Just to see her, just to look at her
Was to simply fall in love.
So forsaken now, without her this far
I live in space called quiet, quietly quiet.
God, why did you let me walk close to her heart
That pretended it wasn't there,
Yet stayed close enough to let across its beating?
So fast, so quick, and in God speed
Without giving me my time to turn?
I lost me into her.
Now like a pirate I set sail
Thinking I'll one day spill her riches of love
All, just for me. Will it, or no, she
Soon made me a prisoner of sunrise,
And, where flows red, over the blue waters
How things get suddenly dark, executed.
DISTANCES
Distances are all there is.
But distances are a terrible breed.
They create you and me together,
Then live without us.
TEARS
Tiny fish, with stars on their heads
They rise,
Curious, mischievous,
Not knowing
The sadness of the pools they are in.
There they play
Wishing quickly to go away
But stay.
Then they have their way.
Playing fish
They wander far
Into love's fire
Follow footsteps to the rising pyre
They, that have learnt only to rise and leave,
And never come back home.
ICE CUBE GIRSL, OR THE BAR MAN IN CAESARS'S PUB, ROME
The barman belongs to the kingdom of ice.
He juggles with ice cubes off the glasses of wet girls.
He douses with coloured acrobatics, their eyes,
Dancing them to the movements of his ice.
And high into the late night skies.
The barman is strong. He is a whiskey glass
The waiting girls fall into, letting themselves melt.
You can secretly see him, how with his eyes
He juggles their naked breasts like ice packs.
But that don't matter, they are heaving game.
They'll come again tomorrow night,
Night after night, the barman, he'll never tire of ice,
And the warm girls, in a patient line
Kissing him for whiskey, kissing him for beer
Kissing him for night long ice-magic,
Kissing him long, long, kisses of good-night.
 
The Author: Gopikrishnan Kottoor is an award winning poet. Among his awards for poetry is also  the All India Poetry Prize of the Poetry Society, India- British Council poetry competitions. His poems have appeared in NTH POSITION (UK), Ariel (Canada) , Orbis (UK),  & Verse (USA), among others. They have been included in The Bloodaxe anthology of Indian Poetry among others.
 
Illustration: Crystal lamps; photography, by Ishmael Annobil