Ai Weiwei : On Porcelain
Till 2017–January 28, 2018
Sakıp Sabancı Museum
Talk: September 13, 6pm, with Ai Weiwei and Sir Norman Rosenthal
With the support of Akbank, Sabancı University Sakıp Sabancı Museum hosts Ai Weiwei's first exhibition in Turkey between 12 September 2017 and 28 January 2018. The exhibition, titled Ai Weiwei on Porcelain, showcases an extensive selection from the artist's oeuvre alongside new works. Focusing on Ai Weiwei's wide-ranging production in the medium of porcelain, the exhibition presents a narrative informed by the artist's life story and his approach to both the tradition of craftsmanship and art history.
Within the scope of the exhibition, each stage of Ai Weiwei's prolific journey in porcelain is presented with his iconic works. Transferring his contemporary message through the language of traditional Chinese craft, Ai Weiwei's art practice provides the viewer with a perspective on the paradoxes of our time.
The exhibition offers a comprehensive view of Ai Weiwei's art practice through a structure built through recurrent themes in his works. Dealing with the concepts of authenticity, the transformation of the value systems throughout different eras and cultural history, Ai Weiwei's works call the viewers' understanding of cultural, artistic and historical values into question. Appropriating 'cultural ready-mades' in his works, the artist provides new possibilities of interpretation for the viewer and demonstrates how objects can be judged on entirely different sets of values based on their context.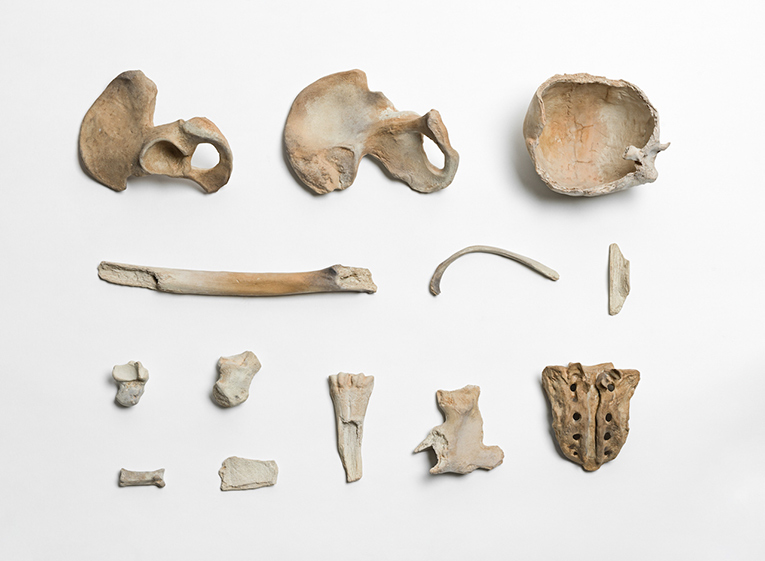 Through his interrogation of the concept of authenticity in the replicas he produces, Ai Weiwei's works undermine the difference between the copy and the original. Accordingly, he adapts the logic of the Chinese and Greek pottery decoration and Egyptian wall painting to reflect on history and provide us with a comprehensive view of the contemporary world.
With its wide-range and extensive selection of works in the medium of porcelain—the earliest work dates back four decades and the exhibition contains over 100 art works—this exhibition at the Sabancı University Sakıp Sabancı Museum stands out as one of the most unique explorations into this singular artist's practice.
The exhibition will be accompanied by a catalogue with contributions by Sir Norman Rosenthal, Hans Ulrich Obrist and Stacey Pierson. The essays, exploring Ai Weiwei's art practice as well as the context of traditional Chinese craftsmanship that he draws upon, will provide a comprehensive view on the artist.
On September 13, 2017 at 6pm, Ai Weiwei's artist talk will be conducted with the moderation of Sir Norman Rosenthal at Sakıp Sabancı Museum. The talk will shed light on the contextual framework of Ai's art. Throughout the exhibition, the public program will feature children's workshops, guided tours and conferences.
Contact:
Sakıp Sabancı Museum
Sakıp Sabancı Cd. No:42 Emirgan
34467 Istanbul
Turkey
T +90 212 277 2200
Hours: Tuesday–Sunday 10am–6pm,
Wednesday 10am–8pm
For further information visit www.sakipsabancimuzesi.org
Images | Credits:
1) Ai Weiwei
Bicycle Basket with Flowers in Porcelain, 2014
Porcelain
Ai Weiwei Studio
2) Ai Weiwei
Remains, 2014
Porcelain
Ai Weiwei Studio