BEAUTY CONTEST
Austrian Cultural Forum, New York
September 20, 2011 until January 3, 2012
MUSA, Vienna
February 2012
ARTISTS: Clarina BEZZOLA, Petra BUCHEGGER, Mehmet EMIR, Leslie DE MELO, Sissi FARASSAT, Matthias HERRMANN, Anna JERMOLAEWA, Birgit JÜRGENSSEN, Jakob Lena KNEBL / Hans SCHEIRL, Evangelia KRANIOTI, Maria LASSNIG, Kalup LINZY, MUNTEAN/ROSENBLUM, Lisl PONGER, Rashaad NEWSOME, Maria PETSCHNIG, Katarina SCHMIDL, Cindy SHERMAN
The Austrian Cultural Forum New York and MUSA Vienna present Beauty Contest, an upcoming exhibition featuring works by 20 internationally acclaimed and emerging artists who critically reflect on contemporary global society's obsession and fascination with physical appearance. Beauty Contest opens on September 20, 2011 and will be on view until January 3, 2012 at the Austrian Cultural Forum New York. The exhibition will then travel to Vienna in February 2012 where it will be shown in the galleries of MUSA Vienna.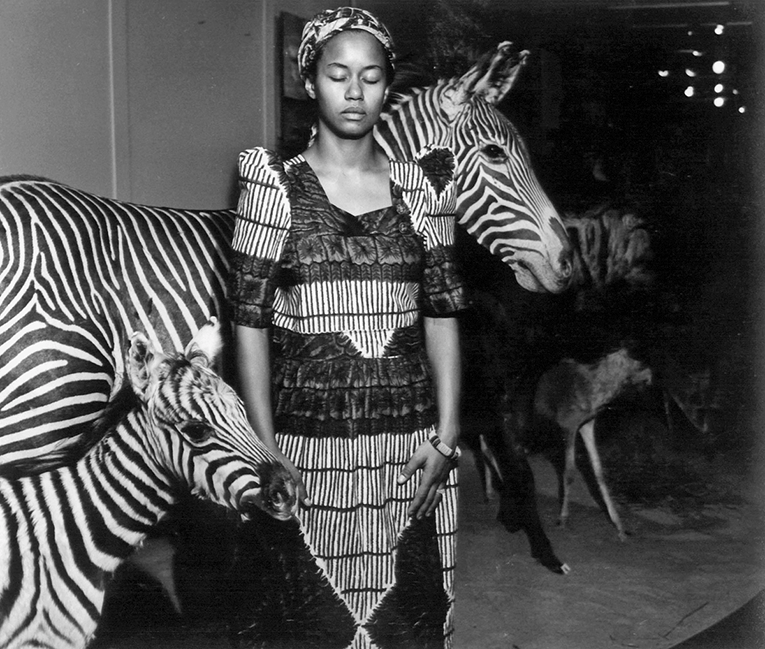 Beauty Contest deals with one of the most trivial everyday experiences: the daily encounter with human beauty and its social construction. A perennial anthropologic subject dating back to the writings of ancient Greek philosophers, the exhibition will present critical viewpoints of some of the most antiquated notions of universal beauty. Evidence from the sexual revolution and feminism, as well as the gay, lesbian and transgender movements have eroded clear definitions of who and what is beautiful—and who and what is not. Through their artworks the artists examine the emancipation of hidden structures of repression toward gender, race, and age.
The artworks, which include videos, paintings, sculptures, installations, and performance art, are drawn from the self-examination, self-perception, and self-definition of the individual artists, many of whom are influenced by female avant-garde artists such as Austrian artist Maria Lassnig and New York based Cindy Sherman.
Beauty Contest is curated by Berthold Ecker, Claude Grunitzky, and Andreas Stadler, with assistance from Natascha Boojar and Roland Fink.
A fully illustrated catalogue will be published by Passagen in February 2012.
A series of talks will be organized as part of the Walls and Bridges Season 3. (www.wallsandbridges.net). A performance by artist Maria Petschnig is being organized in conjunction with Performa 11. (www.performa-arts.org)
MUSA (German acronym for Museum - Start-Gallery - Artothek) hosts the collection of the Cultural Department of the City of Vienna, and presents contemporary Austrian art in its 6,500 square foot exhibition space. MUSA also has a fully equipped state-of-the-art artwork storage and conservation facility on its premises. Visit www.musa.at for more information.
About the Austrian Cultural Forum New York
With its architectural landmark building in Midtown Manhattan the Austrian Cultural Forum New York is the cultural embassy of Austria in the United States. It hosts more than 200 free events annually and showcases cutting-edge Austrian contemporary art, music, literature, and academic thought in New York. The Austrian Cultural Forum houses around 10,000 volumes in its state-of-the-art library, and enjoys long-standing and flourishing partnerships with many venerable cultural and academic institutions throughout New York and the United States.
Address:
Austrian Cultural Forum New York
11 East 52nd St. (btw. Madison & 5th)
New York, NY 10022
(212) 319 5300
www.acfny.org
Open Daily 10 AM–6 PM
Admission to exhibitions, concerts, and other events is free.
Reserve tickets online at acfny.org or call (212) 319 5300 ext 222.
Directions:
Subway:
E, V Train to Fifth Avenue/53rd Street
B, D, F, V Train to 47-50 Street/Rockefeller Center
E, V, 6 Train to 51st Street/Lexington Avenue
Bus:
M 1, 2, 3, 4, 5 to 53rd Street
Evangelia KRANIOTI Room 16bis (2008)
 
Image Credits
(1) Evangelia KRANIOTI Room 16bis (2008) Color photograph 23.6 x 34.3 inches Courtesy of the artist
(2) Lisl PONGER Meet me in St. Louis, Louis (2000) b/w photograph on barite, aluminum frame 49.6 x 40.1 inches Courtesy of MUSA, Vienna (The Art Collection of the City of Vienna)