LEON BAKST, NICK MAUSS : DESIGNING DREAMS, A CELEBRATION OF LEON BAKST
October 23, 2016–January 15, 2017
Nouveau Musée National de Monaco   
To mark the 150th birthday of the famous Ballets Russes stage-designer, the Nouveau Musée National de Monaco presents Designing Dreams, A Celebration of Leon Bakst, an exhibition running from October 23, 2016 to January 15, 2017 at the Villa Sauber.
Curated by Professor John E. Bowlt (University of Southern California) and Celia Bernasconi (NMNM), with an exhibition design conceived by visual artist Nick Mauss, Designing Dreams, A Celebration of Leon Bakst is an exhibition organized around the collections of the Nouveau Musée National de Monaco and the permanent deposits of the Société des Bains de Mer, in cooperation with numerous international researchers and lenders.
Leon Bakst (b. 1866 in Grodno, present day Belarus–d. 1924 in Paris) is primarily celebrated for the sets and costumes he designed for the Ballets Russes company in Paris, London and Monte-Carlo in the 1910s and early 1920s. His dazzling creations contributed to the global triumph of iconic shows such as Scheherazade, Le Spectre de la Rose, Narcisse, L'Après-midi d'un Faune, Daphnis et Chloé, Le Dieu Bleu, and Sleeping Princess. Drawing his inspiration from the ancient cultures of Greece, Persia and Siam as well as Russian folk art, Bakst developed a synthesis between the art of the East and Modern Style.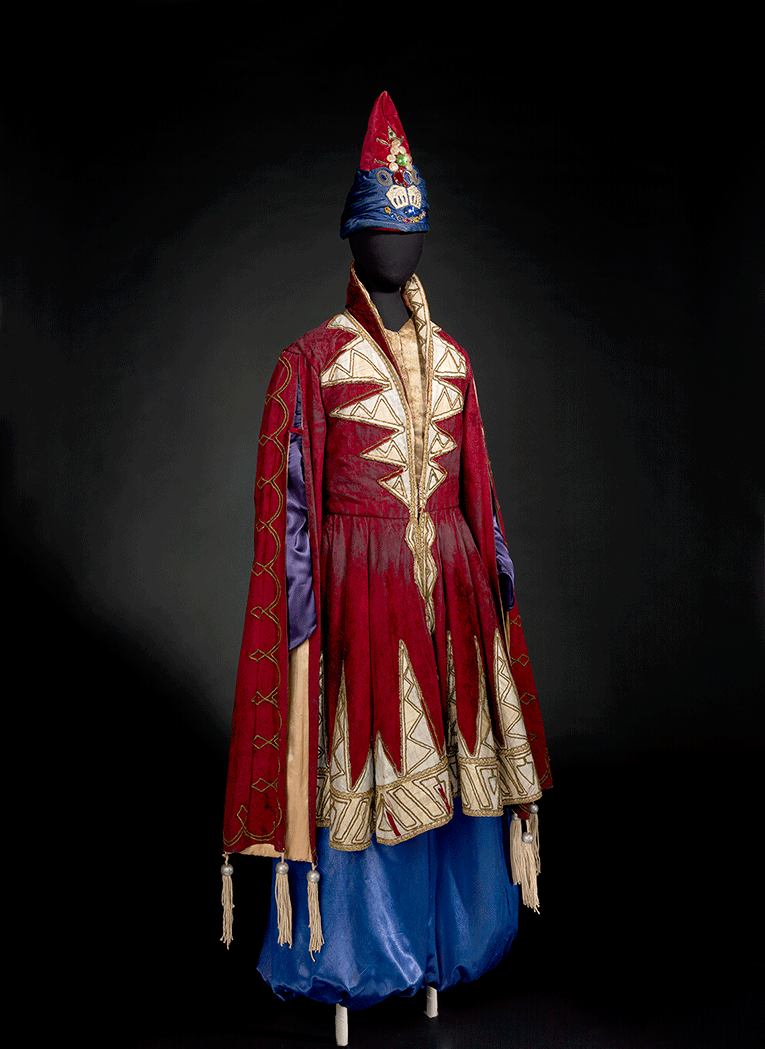 Viewing theater as a total artwork in which choreography, music, costumes and sets were of equal importance, Bakst worked closely with artists such as Serge Diaghilev, Vaslav Nijinsky, Isadora Duncan, Ida Rubinstein and Igor Stravinsky, transforming perceptions of ballet.
Designing Dreams, A Celebration of Leon Bakst highlights Bakst's finest achievements in stage design, while also revealing his decisive influence in the field of textile design. At the invitation of the Nouveau Musée National de Monaco, visual artist Nick Mauss has re-framed and interpreted Bakst's work and its wide-ranging influence, embracing the visual and sensorial aspects of exhibition design as an art form. Working with the costumes, documents, and materials on view, Mauss has visualized Bakst's ballets as a succession of rooms in the Villa Sauber, emphasizing the reception and dissemination of Bakst's "oeuvre" in various mediums.
Finally, Bakst's influence on fashion will be on display in a special presentation of several accessorized models from Yves Saint Laurent's 1991 SAINT LAURENT rive gauche collection, inspired by the drawings and costumes for Scheherazade.
Designing Dreams, A Celebration of Leon Bakst features more than 150 drawings, models and costumes in a unique scenography inspired by the concept of dream. These pieces are documented by numerous archives and accompanied by the works of artists such as Jean Cocteau, Valentine Hugo and George Barbier, who contributed to the diffusion of the famous Art Decoratif de Leon Bakst.
The exhibition catalog—coedited with Mousse Publishing—which gathers contributions from leading art and ballet historians, philosopher, artist and collector (John E. Bowlt, Emmelyn Butterfield Rosen, Nick Mauss, Firuza Melville, Nicoletta Misler, Elena Terkel, Jane Pritchard and Nina Lobanov-Rostovsky), along with in situ installation views, will pay tribute to the greatest set designer of the modern era.
Nouveau Musée National de Monaco
Villa Sauber
17, avenue Princesse Grace
98000 Monaco
Hours: Monday–Sunday 10am–6pm
T +377 98 98 20 95
www.nmnm.mc
Images:
1. D'après Léon Bakst  
Maquette de décor pour « Shéhérazade », 1910
Gouache sur papier découpé et bois
58 x 60 x 50.5 cm        
Archives Société des Bains de Mer en dé
pôt permanent au NMNM, N° D.2010.2.145
© NMNM / Photo : Mauro Magliani & Barbara Piovan
2. Léon BAKST designer; Costume for Shah Shahriar 1910–30s S
Coat: silk velvet and appliqué, lamé, metallic braid, painted wooden beads, rayon satin;
trousers: rayon satin; hat: silk velvet, rayon, glass and metal imitation jewels
Purchased 1973 National Gallery of Australia, Canberra NGA 1973.270.50.A-C