LUCY LIU: SEVENTY TWO
Salon Vert
, London
22 September–22 October 2011
SALON VERT is announces the first solo exhibition in the UK by American artist Lucy Liu. When not appearing on stage or screen, Liu can often be found in her art studio in New York. Born to Chinese immigrant parents in Jackson Heights, New York, Liu attended the New York Studio School for drawing, painting and sculpture from 2004 to 2006. For over two decades Liu's practice as a visual artist has encompassed, and often combines, painting, sculpture, photography, printmaking, embroidery and collage. 
Representations of the body permeate her oeuvre, from portraiture to abstraction. To date, her work has explored issues of sexuality, identity, race, memory and history. She has had solo exhibitions in New York, Los Angeles, Nova Scotia and Munich. 
Liu's art practice sits at the interface of Eastern and Western traditions of art, referencing a variety of styles and techniques, from prehistoric cave art to Chinese calligraphy to Abstract Expressionism. The exhibition takes its name from Liu's exquisite installation Seventy Two, composed of 72 ink and acrylic paintings on paper and shown here in its entirety for the first time. The paintings are inspired by the 72 Names of God, esoteric sequences of Hebrew letters that some believe can help in the journey to find enlightenment for mind, body, and spirit.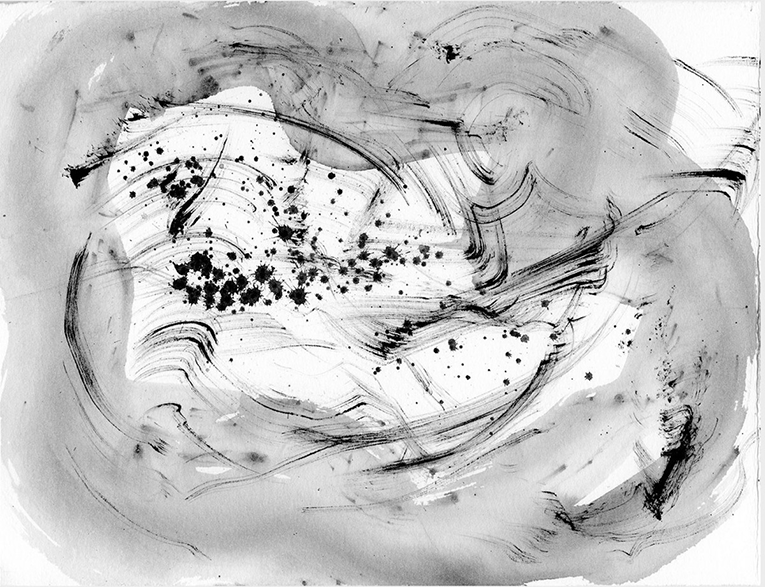 The exhibition also presents Liu's two recent sculptures in bronze and plaster and a series of works on linen Falling Into Silence. This major new series addresses issues of identity and history by rendering of skeletal totems set against monochromatic minimalist fields, created by stitching, tying and twisting thread and hand-dyed leather to linen in networks of intersecting and crisscrossing thread, alongside small found objects such as wood, broken glass, butterfly wings or crumpled notes. The twists and ties of the thread, where objects or colours intersect, create moments of communication. The accumulation of these moments is a history of making, evidence of production, and index of their own creation.
The Exhibition is accompanied by a limited editions and publication Lucy Liu - Seventy Two.
Salon Vert

21 Park Square East

Regent's Park
London NW1 4LH 
info@salon-vert.com

+44(0)20 7486 1760 
www.salon-vert.com
Mon–Fri | 10AM–6PM | Sat & Sun by appt *

* Salon Vert will be open the weekend of 15–16 October, 2011 (Frieze week)
Image Credits: 
1. Lucy Liu, 72 works
2. Lucy Liu, Dream State