Johan Creten: Between Day and Dream / Ugo Rondinone: Everyone Gets Lighter
Till October 14, 2017 / Till November 25, 2017
Pilevneli Gallery, Instanbul
Pilevneli Gallery of Istanbul to open its doors for the very first time. Located in the historical district of Dolapdere in Istanbul, Pilevneli Gallery is the realization of Murat Pilevneli's long term ambition to mark an exciting new chapter in contemporary art scene in Istanbul and in the region with an international perspective.
Designed by Emre Arolat Architecture, winner of notable international awards, the gallery encompasses 1,500 square meter vast exhibition space. Spanning over five floors, Pilevneli Gallery will launch with an exhibition by Paris based Belgian artist Johan Creten, titled Between Day and Dream that takes its name from a poem by Rainer Maria Rilke, and it can be seen until October 14, 2017.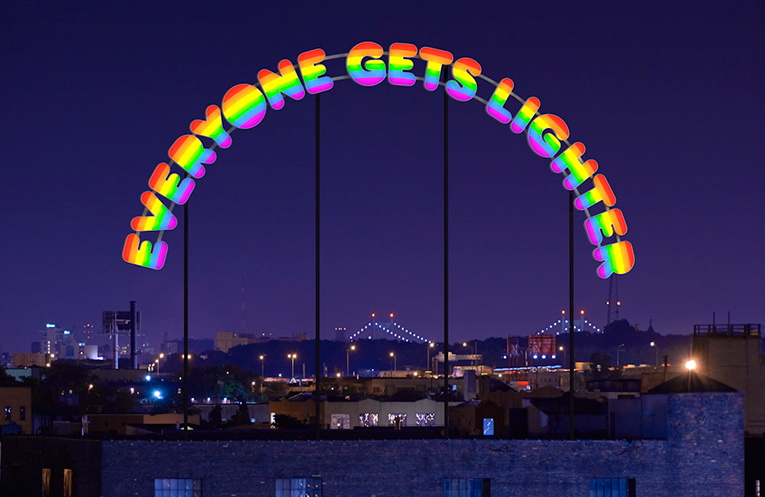 A bold rooftop installation titled Everyone Gets Lighter by Swiss born American artist Ugo Rondinone will also signal the inauguration of Pilevneli Gallery and the nine and a half meter long neon sculpture will stay atop the gallery until November 25, 2017.  
Pilevneli Gallery exhibitions program will solely be focused on contemporary art. Pilevneli Gallery aims to bring stimulating worldviews to Istanbul by hosting international artists and presenting several contemporary Turkish artists in local and global context.
For over 20 years Murat Pilevneli has been one of the main actors of contemporary art scene in Istanbul. Pilevneli initiated Galerist in 2001 and ran it until 2011. He is also the founder of Turkey's leading arts and culture publication IstanbulArtNews. Being the mastermind behind pioneering institutions, movements and trends in contemporary art scene, Pilevneli Gallery is his latest project to date.
Contact:
Pilevneli Gallery
Yenişehir Mahallesi
Irmak Cd. No:25
34435 Beyoğlu/Istanbul
Turkey
www.pilevneli.com
Images | Credits:
1) Johan Creten, "Glory 8", gold luster on yellow glazed stoneware, aluminium, 100 x 75 x 18 cm, 2013 (© Creten / ADAGP, Paris & Sack, Seoul, 2014; image courtesy Galerie Perrotin)
2) Images: Ugo Rondinone, Everyone Gets Lighter, 2004. Neon, perspex, translucent film, aluminum. Photo: Courtesy Ugo Rondinone.