SIMON ROBERTS: MOTHERLAND
Artist(s): Simon Roberts
Dates: 18 January – 7 March 2008
Belfast Exposed presents Simon Roberts' Motherland, an exhibition of 26 photographic prints, accompanied by a publication of the same title published by Chris Boot, produced over the course of a year spent travelling across Russia. 
Roberts started in the Far East of that country, travelled through the Siberian provinces, up the Kola Peninsula and across Kaliningrad, before heading down to the Northern Caucasus, the Altai Mountains and along the Volga River. In the course of his travels he covered 75,000 kilometres and crossed 11 time zones.  
"I wanted to counter some of the photographic representations of Russia that focus on collapse and deterioration – with their emphasis on the consequences of Russia's turbulent past as opposed to the possibilities of its future – without sidestepping the realities of Russian daily life," says Simon Roberts
Since it's publication in March 2007, Motherland has a received positive critical plaudits, such as:
"Motherland is a beautifully resolved body of work and the pervading air of melancholy, so suited the subject. The editing together of landscape and figure studies work powerfully together – and Simon's eye for the special detail that lifts a picture above a record to become a kind of poetry is evident in every image." Martin Barnes, Curator of Photographs, Victoria and Albert Museum
"A remarkable photo-essay by Simon Roberts which narrates a year-long journey across post-Soviet Russia." Robert McCrum, The Observer
"Motherland is a remarkably sensitive, optimistic and empathetic comment on Russian identity during a time of enormous change. Roberts' work is significant because it returns to traditional documentary values, eschewing representations of Russia as a decaying country defined by alcoholism, drug abuse and violence." Greg Hobson, Curator of Photographs, National Media Museum.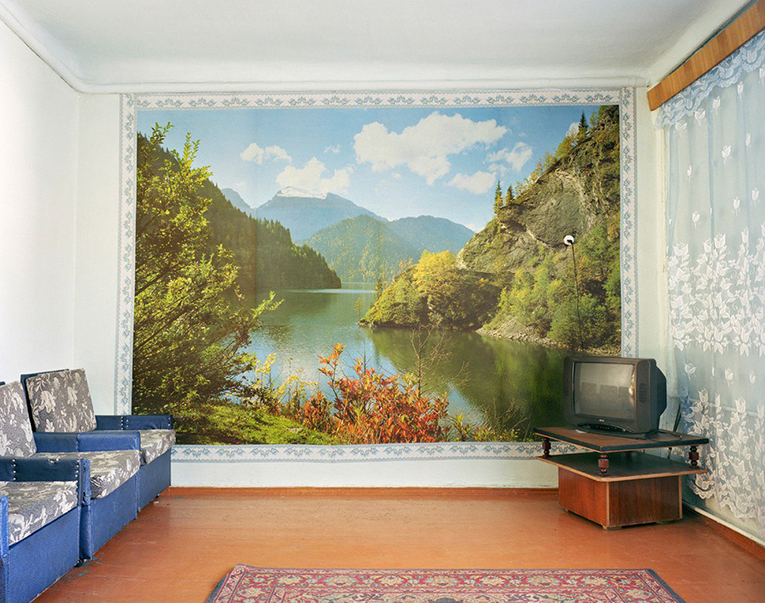 The Artist
Simon Roberts (b.1974) grew up in Surrey and lives in Brighton, UK. His photography career began in 1997 after gaining a BA Hons degree in Human Geography from The University of Sheffield and a Distinction in Photojournalism from the National Union for the Training of Journalists, Sheffield. Simon has carried out major works in Russia, Ukraine, America, Zimbabwe, Israel and Palestine which have published in national and international magazines including Granta, TIME, Sunday Times Magazine, Guardian Weekend Magazine, Observer, Details, Independent on Sunday Review, TANK, Der Spiegel and Le Monde 2.
He is represented by The Photographers' Gallery in London and his work is held in a number of important private and corporate collections, including the Deutsche Börse. His photographs have been exhibited widely, with recent shows in Paris, Toronto, China and London. They have also been projected at PHotoEspaña festival in Madrid and Visa Pour L'Image in Perpignan.
Among his many awards, Simon has received the Sunday Times Magazine 'Ian Parry Award' (1998), was a student on the World Press Masterclass in Amsterdam (2003) and identified by Photo District News in New York as one of their 'PDN30 Emerging Artists' (2004). Most recently he won the 'Bright Spark Award' from the Magenta Foundation in Toronto (2006) and received the 'Vic Odden Award' (2007) from the Royal Photographic Society, offered "for a notable achievement in the art of photography by a British photographer aged 35 or under."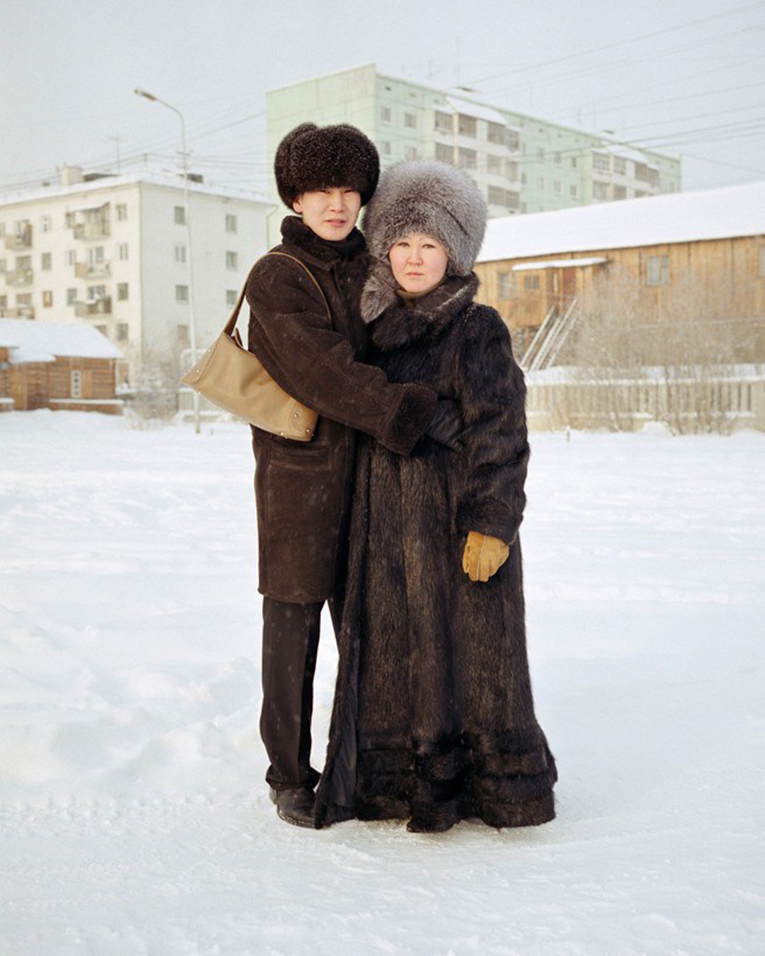 The exhibition of Motherland in Belfast is supported by the Arts Council Northern Ireland.
Contact:
Belfast Exposed Photography
23 Donegall Street
Belfast BT1 2FF
Northern Ireland
www.belfastexposed.org
info@belfastexposed.org
t. +44 028 90230965
f. +44 028 90314343
Image Credits: From Motherland, by Simon Roberts