TARRAWARRA BIENNIAL 2021: SLOW MOVING WATERS  
TarraWarra Museum of Art
Wurundjeri Country, Australia
March 27–July 11, 2021
By Lily Tiger T Wells
The Woiwurrung word 'TarraWarra', of the Wurundjeri people indigenous to the Yarra Valley in which the art museum is situated, can roughly be translated to 'slow moving waters,'. The TarraWarra Biennal 2021 honours its name by arriving a year later than initially intended due to the global coronavirus pandemic which incidentally has brought concepts of temporality, withdrawal, stillness, suspension and the elasticity of time, the subject matter of the biennale, to universal prominence. 
Within the exhibition, 24 artists from across Australia, reflect upon the wider socio-political conditions which have cultivated ever more rapid flows of people, commerce and information and the growing rupture between individuals and their localities; otherwise known as globalisation. Evocative of the gentle winding course of the Birrarung (Yarra)  River, the artists instead seek to reconnect with a slower existence, with the vast complexity of geological and cosmological cycles, seasonal rhythms, interconnected ecologies and ancestral knowledge. 
Engaging with slowness as a conceptual framework, aesthetic technique, and or political action, art proves the medium to communicate how an alternative conception of time may result in a different way of being in the world, with ourselves and with others. 
"Between the hyper-acceleration of our current age and the impossibility of stopping altogether is a temporal space of possibility and resistance: slowing down. The meandering logic of the Birrarung (Yarra River) is a vital reference point for the exhibition; in its circling eddies we find ways in which we might all disturb the prevailing current." Nina Miall, curator of the Biennal.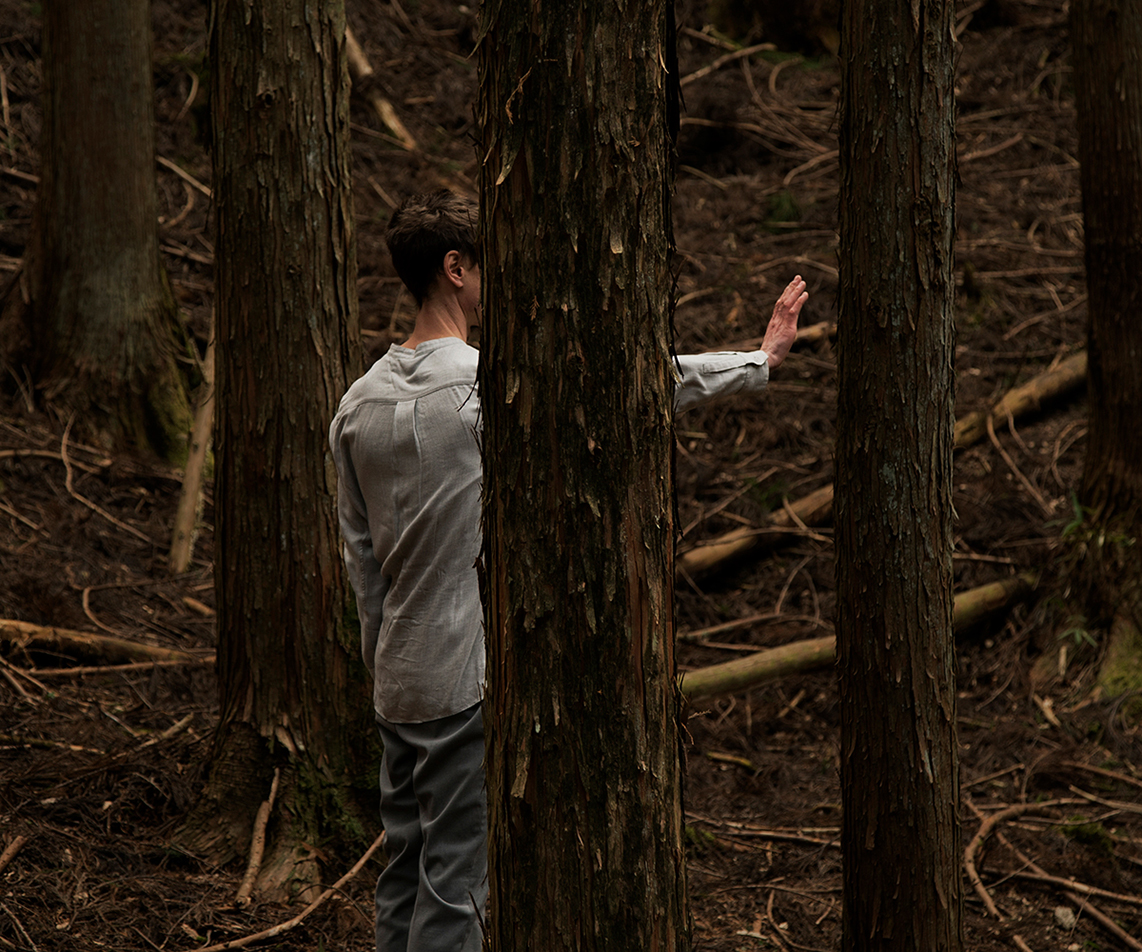 Art works will vary from site-specific installations and sculpture to more performative actions such as walking, sleeping or idleness, creating an exhibition which philosophically becomes itself rather than simply is. Tarawarra 21 asks viewers to spend more time with the work, to slow down to a rhythm which meets the gentle unfurl of the artworks themselves as time is employed both materially and conceptually.  Works using time and labour intensive processes, which resist stasis, yet never rushing, mimic the waters perpetual ebbing and flowing. Others honour the water's resistance to be colonised or commodified in artworks which disrupt modern time keeping methods and daily structures. 
Artists include Robert Andrew, Jeremy Bakker, Lucy Bleach, Lauren Brincat, Louisa Bufardeci, Sundari Carmody, Christian Capurro, Jacobus Capone, Daniel Crooks, Megan Cope, George Egerton-Warburton, Nicole Foreshew and P. Thomas Boorljoonngali, Caitlin Franzmann, James Geurts, Michaela Gleave, Jonathan Jones with Aunty Joy Murphy Wandin AO, Noŋgirrŋa Marawili, Brian Martin, Raquel Ormella, Mandy Quadrio, Yasmin Smith, Grant Stevens, and Oliver Wagner. 
'TarraWarra' is an exploration of time as liquid, with the dual potential of force and passivity, encouraging alternative notions of agency. Like how flowing water creates one river, the exhibition seeks to dissolve pasts and futures into simply the present now, drawing upon local indigenous modes of being, and learning from holistic relationships to land, spirituality and community.  Victoria Lynn, Art Director of the museum, said, "Slow Moving Waters is notable for its strong representation of First Nations artists, and also distinctive in its site-specificity. There will be eleven ambitious new works that reflect the unique context and sense of place particular to TarraWarra."
Accompanying the exhibition is a series of artists' talks, performance and comprehensive catalogue of the works, audiences are offered a series of contemporary art experiences and discourse. 
Curator: Nina Miall
About: Established in 2006 as a platform for identifying new contemporary and cutting-edge work, the TarraWarra Biennial has become a major forum for artistic expression in Australia. The TarraWarra Biennial invites artists to present new work at the unique TarraWarra Museum of Art, located in the spectacular Yarra Valley one hour from Melbourne.
Location:
TarraWarra Museum of Art
313 Healesville-Yarra Glen Road
Wurundjeri Country
Healesville VIC 3777 Australia
www.twma.com.au
Hours: Tuesday–Sunday 11AM – 5PM
Booking:  +61 3 5957 3100 / museum@twma.com.au
Image credits: Jacobus Capone, Sincerity and Symbiosis (video still), 2019 (detail). Synchronised 3-channel HD video with sound, 36 minutes. Courtesy of the artist and Moore Contemporary, Perth.