KLARA POKRZYWKO - THE EVIDENCE COLLECTION: BODY IMPRINTS IN SILVER
Presented at Georges Laoun Opticien, The Montreal Fine Art Museum
04 September 2014 to 29 September 2014
Reviewed by Maud Perez
EVIDENCE is a body of work that is composed of etched corporal imprints in silver, a collection of everlasting Evidence meant to be worn on the body. 
In this collection, there exists a dialogue between the viewer, the artist, and the medium. At the very base of this discourse is the material itself: silver. Silver is not only a matter of extreme beauty and value but also one, which, because of its composition, undergoes physical transformations with time. 
These innate properties are exploited to their fullest in these pieces as they unite with the artist's conceptual vision.In these works, the artist used the notion of "Jewelry" to create a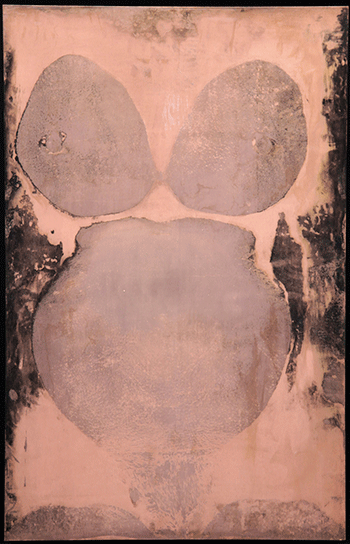 collection where the body has become the motif. Fingerprints, hair, and footprints, etched in silver, become a permanent part of the metal, and as the silver evolves and mutates, the wearer's own skin alters the natural state of the silver.
This way, there is Evidence of all three entities. The owner of the piece becomes a vehicle for the art, as the metal, the artist, and the viewer become a part of the performance. 
Pokrzywko's ideas are pushed even further as another of silver's intrinsic qualities is exploited; the metal's inherent beauty and prestige. Here, the artist communicates the literal beauty of the human body, by using it as pattern and reproducing it into silver. With this collection, bodies become adorned and adored.
The Artist:  Klara Pokrzywko is an international conceptual artist who was born in Poland (1980), raised in Algeria and Canada, and has worked in North- America, Australia, Europe and Asia. Over the past 10 years, Pokrzywko's work has drawn inspiration from her continuous study of the human mind, body and behavior. Her conceptual compositions are a unique fusion of art and science, finding creative inspiration in the human form merged with the scientific manipulation of raw materials such as copper, silver and silk. Klara Pokrzywko's body of work has been exhibited worldwide in various contexts including galleries in London, Brussels, Los Angeles, the Island6 Art Center in Shanghai (2008-2009), the Zendai Museum of Modern Art in China (2008), the 2009 Montreal Biennale, and the Tokyo Metropolitan Art Museum- where in 2008 her work won an honor of distinction. She obtained a Bachelor of Fine Arts with Distinction and Honorary Mention from Concordia University, Montreal, Canada, and attended the Nova Scotia College of Art and Design University (NSCAD), Halifax, Canada, where she studied with the renowned Canadian sculptor John Greer. She has also completed a Master in Arts Management at City University London, UK, under the supervision of British artist Professor Emeritus Eric Moody. Pokrzywko is the recipient of numerous grants and awards, notably decorated by the Canadian Polish Congress for her outstanding social work in 2007. Currently, Klara Pokrzywko is based in Los Angeles and Montreal, dividing her time between the two cities with her life and art partner, cinematographer, Pawel Pogorzelski.