HORNSLETH: RUNNING WITH A SHAMAN
by Ishmael Annobil
Whenever I have to speak about the film, Hornsleth: Product of Love, my mind naturally rewinds seminal moments in my long journey to filmmaking.  I don't know why this happens. It is not my first film, but it is obviously a 'can opener' of sorts. It may have something to do with Hornsleth's struggles with the art world; being shunned by it, and resolving to create his own scene—just like me.
There is also his artistic honesty, which gives me a déjà vu of the sixties, when the whole world suddenly became instinctual and atavistic, and in need of the truth—the primordial truth about humanity and consciousness. While politicians waged their dark wars, worshipfully, undeterred by the general ahimsha.
The sixties also happen to be when I got my calling as a poet, and I remember feeling duty-bound all of a sudden to crystalize everything for a higher, magical purpose. Fact is, I had fallen under the trance of modernism. I see the same passion for modernism in Hornsleth, but he is the braver artist. He simply doesn't give a damn.
I did not know anything about Hornsleth before making my definitive film about his life and work. First time I heard about him was in 2011, when our mutual friend and fellow film director Max Mallen asked if I would like to make a documentary about a Danish artist friend of his with a 'Von' in his name. Max had looked particularly serious on that occasion, which inspired me to look up that Von guy on the web. Within a day I was asking Max to set up a meeting.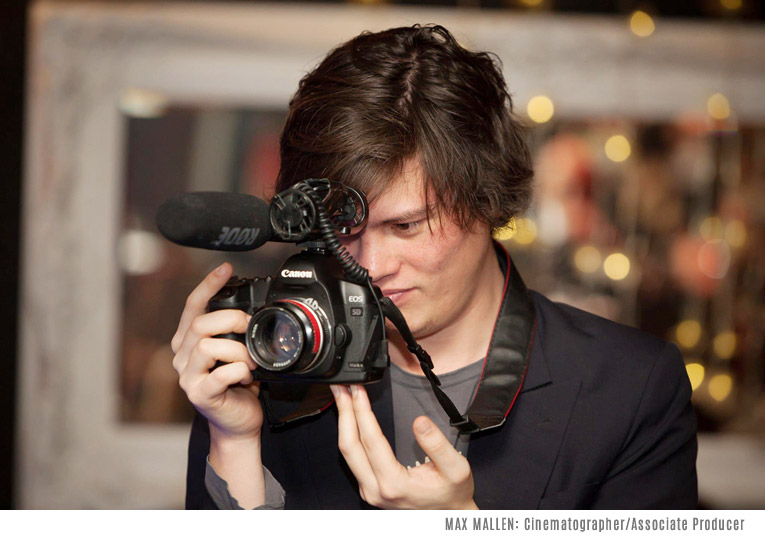 Hornsleth met us at the door of his West London studio, towering above us like a prophylactic figure, and asked me pointedly: "What films have you made before?"  (I would later understand his cautiousness.) Anyway, I had a ready answer for him, though I smarted somewhat from the heavy reception. I fired back calmly about my film about The Transvangarde, and that it featured a breakdown on Avant Gardists like Brion Gysin, et cetera.
Hornsleth's face lit up: "Brion Gysin? Isn't that the guy who invented the 'dream machine'?" he asked eagerly. "That's the one," I said. "Also William Boroughs, Ornnette Coleman, El Anatsui, Twins Seven-Seven, based on an otherworldly narrative by John Polka Allen himself, thinker and founder of the Transvangarde Movement."
Hornsleth's door gave way. We were soon on the mezzanine floor wrapped up in his edgy but kindly aura, and punchy polemics. Above all, I recall the sense of real artistic ferment: the impressive vulgarity and viscerality of his paintings and sculptures (wide open vaginas and erect phalluses), contrasting with the near-biblical photos of the folk from his Village Project Uganda. Populism versus bohemianism.
There was a grandness of spirit about Hornsleth's aspirations and ideas, I thought. Not least his tantalizing central philosophy of Futilism, which can be loosely defined as the utilisation of the things we cast off in our pursuit of perfection, material, social, or ideological. This includes the lines artists rub out of their sketches.  I knew at once that I was possibly dealing with the last avatar of counterculturalism. And, arrogant as it may sound, I also remember fearing that, despite his brilliance, he might suffer anonymity in the UK, if I didn't do something about it soon. It was something that crept into up in my head—an unshakeable, negative eureka thing.
For that matter, I also wanted to preempt the likelihood that Hornsleth is forced to play his populist hand too much, just to get noticed. I was after real critical analysis for my film, and that could only come from his genuinely sweated conquest of Britain. But then there was his disdain for the art establishment—the perfect formula for 'anonymity'. But he did not start that war; the art establishment had started it. They shunned him because they would rather be pusillanimous in a world so in need of censure. Just to survive.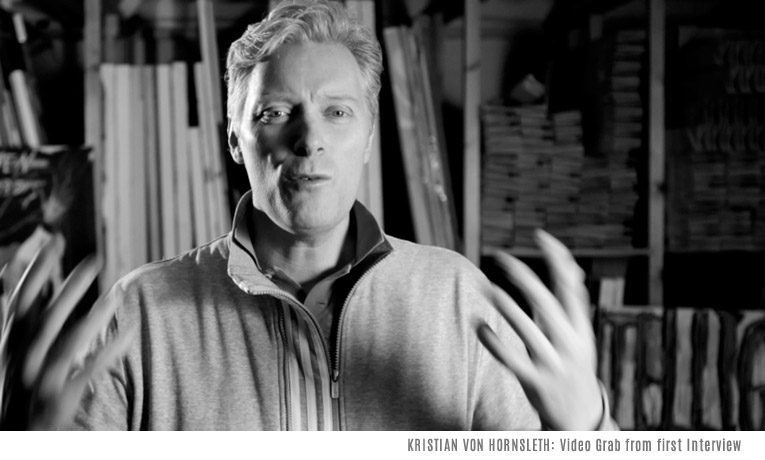 Anyway, after an excited hour or so on his mezannine, Hornsleth finally asked: "What kind of documentary do you think we have here? " And I said, "You are a serious artist." That was it.  With copies of Hornsleth's monographic tome, Fuck You Art Lovers, Forever and Hornsleth Village Project Uganda in hand (no, on a trolley), I was off, feeling very much in favour of a very huge documentary feature.
If anything, I had to figure out a way to balance Hornsleth's honesty, intellect, and sensual viscerality. After all, there was a palpable sense of danger for all involved, especially me, given the reverential nature of my last documentary, Kenji Yoshida: Artist of the Soul. I needed somehow to resolve in my head that incongruity: vulgar counterculturalism next to the near-ecclesiastical.
Nevertheless, I went straight into a gleaning frenzy. By that I mean a voracious consumption of Hornsleth's very comprehensive website, his Fuck You Art Lovers, Forever monograph, the Village Project Uganda catalogue, and any other source. Not for the first time, I was very conscious of the winnowing process going on in my mind—I drafted my questions as I went along. After 24 hours, I was ready. I wrote to Hornsleth thus:
"I have attached 44 questions for us...I am sure we will be exploring many more things with you in the coming weeks, as I wish to keep this documentary very open and expansive".
We rendezvoused on 23rd February 2011, at Hornsleth's studio, to rumble. Max Mallen brought along his film school classmate, Ed Handbury, and I brought along Stonedog's trusty sound guys, Marco Iavarone and Nikos Nikolalaios. We set up on the ground floor of the studio, pivoted twice to change backdrops, then moved upstairs for another. We nailed all 44 questions. We wrapped about 2 am. We were spent, and very hungry, but we were extraordinarily elated. We knew it was in the can!
But the film would suffer a weird one-year hiatus. Let's just say the project was delayed by circumstances beyond my control. Nevertheless, I cranked it up again, almost on the anniversary of the first shoot. Uncanny. The good thing, however, was that the time lapse had made me wiser.  It had given me the chance to see the loopholes in my own quest. For that matter, I had more forensic questions for Hornsleth, which would make the first session of 2011 feel like a preamble all of a sudden.  
Anyway, we got together again. And this time, my gutsy shooting mate and cinematographer, Damian Kwasnik, came along with a battery of superb Carl Zeiss Lenses. Always a great moral booster, steadicam operator Kevin Adamson provided transport and logistics because his steadicam was not needed for this shoot. The shoot was like music, and everyone felt thoroughly exercised by the end of it. We were on a cusp. And I wanted even more. I wanted to interview Wolf Gunter Thiel, Hornsleth's close associate and art critic, immediately. I had locked onto him through his various writings about Hornsleth. I asked Hornsleth to arrange a meeting with Thiel.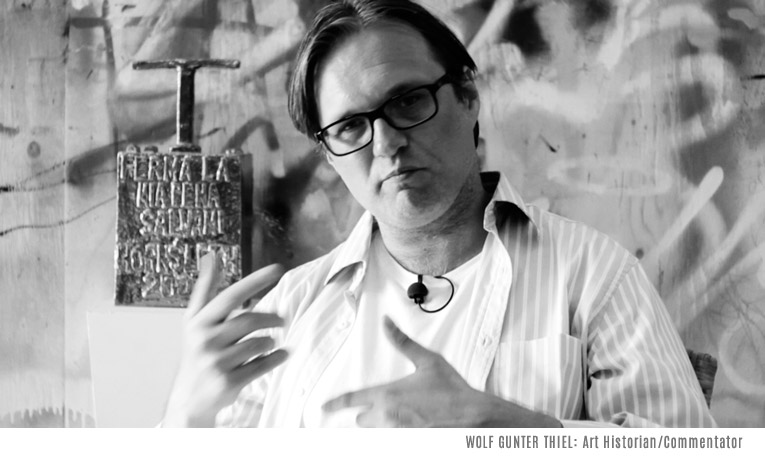 Soon enough, Hornsleth invited Gunter down from Berlin and called me. Soundman Marco Iavaronne and I rocked up with the super art critic, aesthete and art historian at Hornsleth's studio, on a bright summer's day. And we made magic together: my questions were on point, and so were his answers. The lucidity of the man, and his defiant stance on everything artistic and societal was mind-blowing. We continued the interview at the Golders Green Crematorium, the next day, as Gunter was also in London to see where his hero, Elizabeth Bergman, had been interred.  
Wolf Gunter Thiel had brought Theodor W. Adorno's theories on dialectics into the mix, giving credence to Hornsleth's claims about the cathartic powers of confrontation. As if for counterpoint, Thiel's analysis of the Uganda project was particularly poignant and palpably personal. Henceforth, things could only go uphill. I dumped the idea of bringing in an array of BritArt stars to underpin the story. Gunter had preempted them in every way (except, Glenn W. Muschert, PhD, Associate Professor Department of Sociology and Gerontology at Miami  University Ohio, who had referenced Hornsleths 'happening' Langeland School Massacre Project in on of his theses—not the kind of thing to scoff at).
After the crematorium shoot, something told me to get Hornsleth and Thiel in the same frame, reminiscing about their past is Germany. I trusted in that instinct. It would fill a vital but yet imperceptible hole, I thought. And I was right. I got an Odyssean tale of Hornsleth's long and hard quest for the limelight in Berlin: his early first countercultural steps, his digging about for 'futulistic' fodder with which to reorganize art and its perception, while Thiel, the renowned critic, provided the critical analysis and opened doors to established art journals for his friend.
The saga climaxed with the pair's futile, space cadet-like European road expedition to tout Hornsleth's famous monograph, Fuck You Art Lovers, Forever. All in all, a delectable fugue, reminiscent of Kerouac.
Next day, I reviewed the entire footage, and I was taken aback. It dawned on me that I had inadvertently shot one of the most eloquent critiques I had ever seen. I had literally moved the whole thing on from being just an exploration and deciphering of Hornsleth's viscerality—It was now a holistic analysis of a mindscape and oeuvre hitherto mistaken for narcissism and vulgarism. Hornsleth was suddenly deeper than deep, darker than dark, and certainly white than white, dialectically speaking. Despite his scatology!
Even then, the film would suffer yet another hiatus. My intern/assistant editor was literally poached by a fellow Stonedogger for a funded documentary about Italian socio-political malaise. That assistant had come to us as an intern from Italy, in 2012, on an Educazione all'Europa internship scholarship. And Conrad Peters, our then executive producer, rented a mews office space with his own money for her to work in. His thinking was that we needed tranquility to collect and collate the tons of data, do a rough cut. My home studio wouldn't cut it. He also wanted us to look more professional by Educazione all'Europa standards. She soon proved to be a very good organiser—hence the poaching.
Well, her betrayal nearly sunk the ship, and things became fraught very quickly, but I had to relent. I had no choice but be grateful for the few hours she cared to offer the film. Such is the price you pay for your independence. Making a professional film on a shoestring requires strong, resolute partners, and I did not really have that many. Ironically, I had even fewer allies among those relying on my company for their professional progression in the UK. Strangely, I even deigned to give this particular traitor a blazing reference for an M.A. at Goldsmiths' University.
I had hoped for her reform, but soon realised I was dealing with something more spiritually outlandish than I thought. It later emerged that she had used my documentary as her interview piece without my permission. Needless to say, things started to stall; she came and went at will, threatening the project once again. And soon we had complete stasis, just as I was nearing a cohesive narrative! So I did the only thing possible—I decided to recant, to regroup.
By June 2014, I had my answer—Damian Kwasnik (aka General). Though I always saw this Polish all-rounder as my brother, and had shot a major part of this documentary with him, I had recklessly let him slip off into the doldrums of Iranian television. I knew he would be the one to thrash out the gremlins. Even then, I took one month to really decide. I rose early one morning and sent him a text message about his whereabouts. He happened to be coming into the city that day, and could see me in the afternoon. That was it. The synchronicity had started. For good measure, Damian is also a supreme colourist.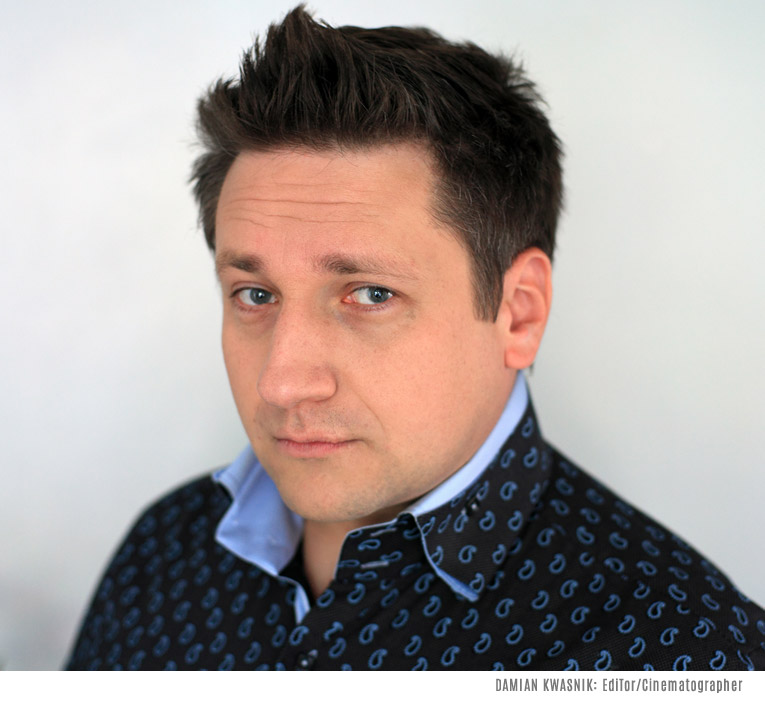 We spent the next six months preening phoenix's damaged plumage and voice in our imaginary greenhouse.  Luckily, Damian was thoroughly wowed by Gunter Thiel's words and cool demeanour, so he would scrub once in a while to the interview footage, to regale and reboot himself. In hindsight, those six months were the best I'd ever had in filmmaking. We laughed a lot and ate very well. We discovered the best salmon at the Wholefoods Market, proper vine tomatoes at my local Turkish convenience store, Kurdish kebab in Camden Town, and we cooked extraordinary lunches when we couldn't afford to eat out.
Buoyed by our own sense of fortune, we decided to call our narrator in for an exclusive preview, to excite him. Alas, we were wrong: a few frames in, and our narrator was grimacing curiously. I paused to observe his body language intently. He seemed uncomfortable. I scrubbed the film along a bit more to charm him, but he seemed to have come prepared:
"I am not sure if I want my children to see me say those words," he said. "And that Uganda thing; will it piss people off? What if someone decided to seek revenge?"
Well, the Uganda bit did not surprise me at all. After all, the film explores high-level opposition to Hornsleth's Village Project Uganda project, which had entailed asking poor homesteaders to adopt his name in exchange for livestock. Notable among those 'enemies' was the Right Honourable Buturo, Uganda's Minister of State for Ethics & Integrity. One cannot underestimate African rightwing pressure—not on that level. Who knows, that may well have been the very reason behind Hornsleth's wariness at my first meeting with him. So I gave in to the fears of my narrator without a fight.
But I refused to go down at the eleventh hour. I promised Damian I would sort it out immediately. I took to the Casting Call Pro portal for another narrator, and actor Jon Campling jumped out at me. He fitted the bill in every way: those inquisitive, intelligent eyes, the druidic/Viking appearance of his. It was one of those intuitive moments. I wrote to his agent immediately. I had only a baby budget, but I was quite sure Jon would say yes as soon as soon he'd read the narration script. Something about his aura told me so.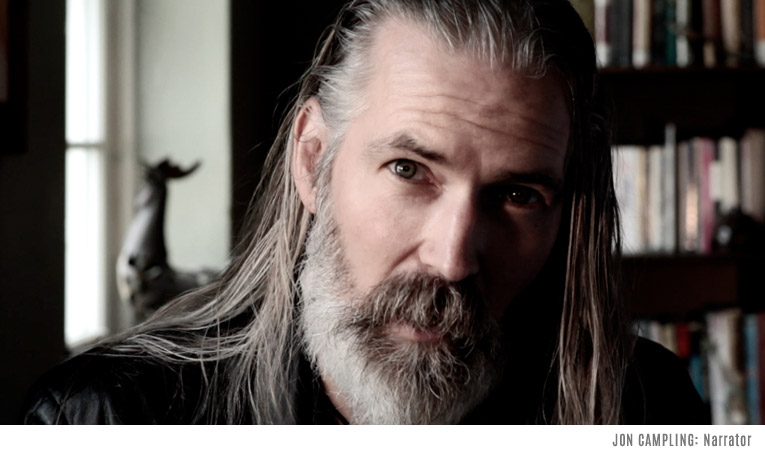 I was right. Hornsleth: Product of Love was right up Jon's street, and he wanted it now. Damian and I shot the narration in my living room the very next day. I had to the do sound recording on my Zoom H4, as none of our in-house sound recordists was available. I mounted it on a tripod and angled it to take the sound via its onboard mic. Dicey situation, but I could not trust the lapel microphone I had. Indeed Damian did take backup sound via that lapel piece, and it was dismal.
To my pleasant surprise, Jon had repurposed his mobile phone as a cue-machine for the job, replete with fast and slow versions of the script. It was an incredible invention. Well, he used to be an aerospace engineer. The Campling Cue Machine elevated the derring-do vibe, and so I took my sound without a shred of anxiety. All that, and I did not even know Jon Campling was a Harry Potter star! I was working with Deatheater himself, and did not know it!
Soon after the narration shoot, we enjoyed a double climax: renowned sound guru Scott Marshall emerged on the scene to take care of sound post, for a philanthropic fee. Damien had found him through a contact in the sound world. Again, we did not know that the man crafting our exquisite soundspace was the celebrated sound designer and founder of Bamsound Creative VR. I remember Damian giving Scott one of his bone crushing hugs on my balcony, when Scott agreed to do it on our laughable budget.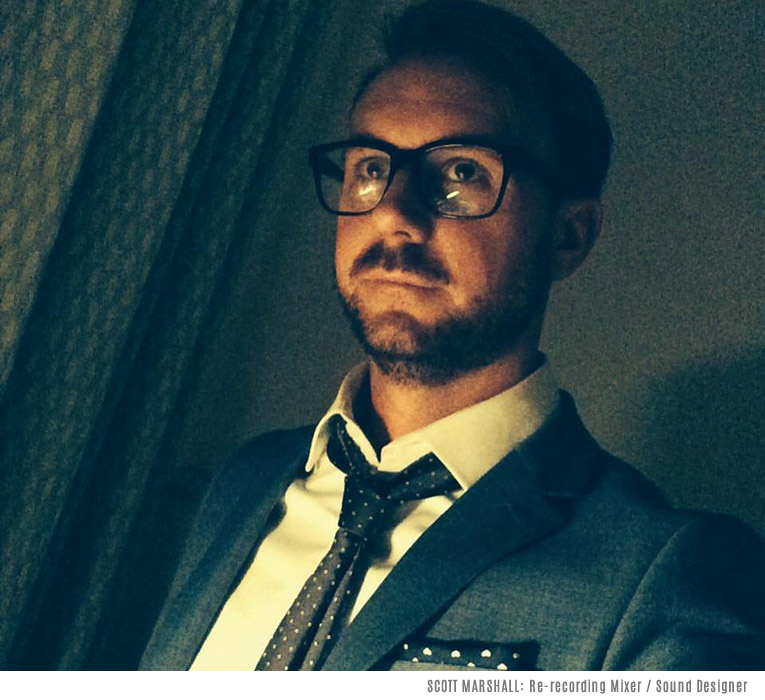 Thus this keynote film was finally made. But the journey is not over yet because distributors are scared of it. They obviously fear it may rankle with the powerful people Hornsleth lampoons in it; from church leaders to politicians, even advertising companies whose stock in trade Hornsleth has co-opted through his dialectical, love and hate gambit. He is the brand.
I may not realize any money just now, but I am not that worried because films like this are for posterity, anyway. I am particularly happy to have had the presence of mind to set aside Hornsleth's sculptural practice for pinpointed critique. I always thought he was fundamentally a sculptor.
My only regret is that I did not include Hornsleth's participation at the Albisola Ceramics Biennale, Italy, where he registered some of his most notable clay sculptures to date. And though I used some of his music for sountrack, I wish I had dwelt a more on his refined musicianship, especially his 'classico-futilist' compositions for piano, his virtuoso piano playing, and also his dance music compositions, But then I am not perfect. It's simply impossible to run with a shaman.
Running time: 105 Minutes
Format: HD / For Big Screen
Sound Version 1: 5.1 Theatrical Sound Version 2: Stereo
Writer/Producer/Director: Ishmael Fiifi Annobil
Associate Producers: Max Mallen & Conrad Peters
Narrator: Jon Campling
Editor: Damian Kwasnik
Colourist: Damian Kwasnik
Cinematographers: Max Mallen, Damien Kwasnik, Ishmael Annobil, and Jeff Gardner (USA)
Sound Recordists: Marco Iavarone, Nikos Nikolalaios, Ishmael Annobil and Damian Kwasnik
Composers: Kristian Von Hornsleth & Ishmael Annobil
Re-recording Mixer / Sound Designer: Scott Marshall
Sound Post Services: Bamsound